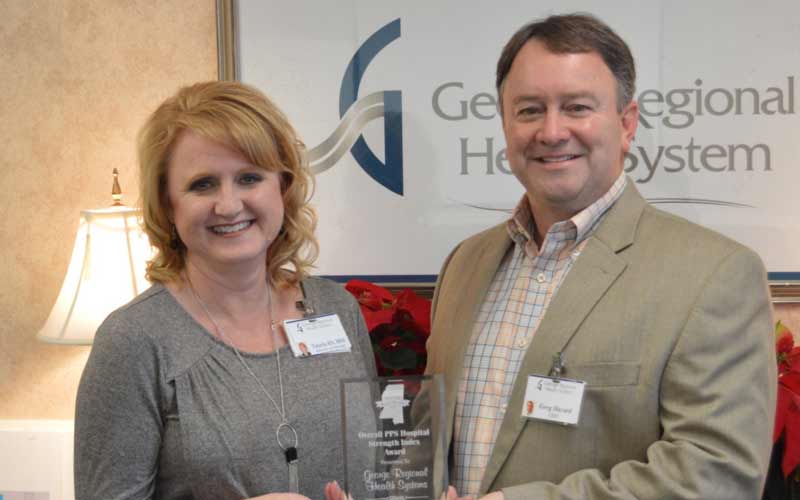 Thursday, December 6, 2018
The Mississippi Rural Health Association recently held a reception to recognize leaders in healthcare throughout the state. George Regional Hospital received the Overall PPS Hospital Strength Index Award. The State consults with an independent health analytics company to analyze and compare rural hospitals across the state. The award was based on hospital specific data for 70 performance indicators and nine pillars of performance including inpatient market share; outpatient market share; quality; financial stability; population risk; cost; charge; outcomes/safety/readmissions; and patient perspective.
"We're excited and honored by this recognition," states Greg Havard, CEO, George Regional Health System. "The award not only recognizes our organization for quality of care but it also recognizes the competitive strength of the organization."
Tabatha Pinter, George Regional Hospital Director of Nursing, attended the event and accepted the award during the ceremony. "Governor Phil Bryant and Representative Gregg Harper both gave wonderful motivational speeches. It was an honor to receive the award and a privilege to lead such a hardworking and caring staff," adds Pinter.