Monday, March 30, 2020
COVID-19 HOTLINE
Please STAY HOME and CALL US FIRST. The HOTLINE is available 24/7. Call 601-673-6101.
You should contact Community Medical Center to be tested if you have a temperature greater than 100.4 with new on-set respiratory symptoms including cough or difficulty breathing. To schedule a test, please call 601-947-8181. COVID Rapid Tests are now available. When you arrive for testing, please remain in your car and call 601-947-8181 for further instructions.
Please report directly to the Emergency Room if you are experiencing the following symptoms:  trouble breathing, persistent pain or pressure in the chest, new confusion or inability to arouse, and bluish lips or face.  Please call the ER at 601-947-3161 upon arrival and stay in your car until further instructions.  A mask must be worn when entering the building.
Most people with COVID-19 have mild illness and can recover at home without medical care. If you have been tested, exposed, and/or are experiencing symptoms, or have a positive COVID test, please do not leave your home EXCEPT to get medical care.  Do not visit any public areas and stay away from others in your home as much as possible.   Stay in a separate room and use a separate bathroom if possible.
'Mask Up' to Slow the Spread
In our effort to meet the community's healthcare needs, we are implementing the state-mandated
social distancing and mask recommendations:
A minimum separation of 6 feet between patients
Maximum of one caregiver per patient (if needed)
All patients and caregivers in waiting rooms must wear a mask (non-medical cloth or disposable)
George Regional Health System is committed to providing high quality, compassionate, and safe patient care while ensuring safety for our workforce. We appreciate the community's ongoing support and understanding and we want you to know that we are taking these extra precautions to keep you safe.
To better protect our patients, healthcare workers, family, and friends, Community Medical Center is now offering 3 ways to better serve you:
✅Office visits
✅Telemedicine visits
✅Car visits
Please call 601-947-8181 and we will help each patient with the best option for their needs.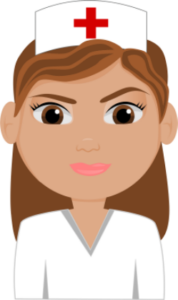 Our easy access Drive-Thru Pharmacy is also open.
Community Medical Center & George County Pharmacy hours:
Monday through Friday / 8:00 a.m. – 7:30 p.m.
Saturday & Sunday / 8:00 a.m. – 3:30 p.m.
COVID-19 Testing Sites
Community Medical Center
92 West Ratliff Street / Lucedale
601-947-8181
Wiggins Primary Care
975 Hall Street / Wiggins
601-528-9119
 Greene County Family Medical Clinic
1017 Jackson Street / Leakesville
601-394-2820
Car Visits are available at all 3 locations.
Insurance may apply.
What to do if you feel sick:
CALL FIRST. Please call our HOTLINE, 601-673-6101. Our medical team will review your symptoms and provide guidance.
TESTING is restricted to individuals meeting the Mississippi State Department of Health testing criteria.
AVOID CONTACT with others.
DRINK PLENTY OF FLUIDS, REST, and TREAT SYMPTOMS with over the counter medications.
Steps to take to AVOID GETTING SICK or spreading the virus:
It is important for everyone to do their part in preventing the spread of all respiratory viruses (Coronavirus or Influenza) by following a few simple measures:
WASH YOUR HANDS OFTEN with soap and water for at least 20 seconds, and/or use alcohol-based hand sanitizers.
AVOID TOUCHING YOUR FACE with unwashed hands.
AVOID close (within 6 feet) contact with others.
COVER YOUR COUGH OR SNEEZE. Cough or sneeze into your elbow or a tissue, not your hands.
CLEAN & DISINFECT frequently touched objects and surfaces.
Frequently Asked Questions
What is COVID-19 (Coronavirus)?
COVID-19 is a new respiratory virus first identified in Wuhan, China that causes flu-like illness ranging from mild to severe, with symptoms of fever, coughing, fatigue and difficulty breathing. Like the flu, COVID-19 is thought to spread person-to-person by close contact (within 6 feet) and by coughing or sneezing. Other possible routes of transmission may include touching surfaces contaminated by the virus.
How do you get infected?
COVID-19 is spread by close person-to-person contact from droplets from a cough or sneeze, which can get into your mouth, nose, or lungs. Close contact is defined as being within approximately 6 feet of another person. Symptoms may show 2-14 days after contact with an infected person.
How do I know if I have COVID-19?
Symptoms include:
Fever
Cough
Shortness of Breath
Fatigue
Unless your symptoms are severe, it is recommended you call your healthcare provider FIRST before entering a healthcare facility. When speaking with a healthcare provider in person or on the phone, be sure to note your symptoms and if you were exposed to a person diagnosed with the virus.
Press Releases

George Regional Hospital Treat COVID-19 Patients with Monoclonal Antibodies (3)
coronavirus and you November 2020 (2) (2)
CORONAVIRUS TESTING August 2020
George Regional Health System Prepared to Care for You
Update on procedures and surgeries
The Wellness Center to Close Temporarily
George Regional Health System is actively monitoring the Coronavirus (COVID-19) as it develops.
Please follow the Mississippi State Department of Health's website for COVID-19 information:
Mississippi State Department of Health